The soldier's wife, a true life story

By

ademight

• 11 months ago •

77 •

1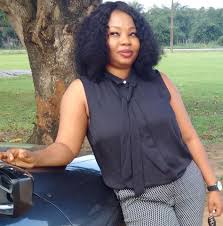 The charge was from the story of my life.
Have been married for seven years, I was nineteen when I meet my husband. Though we are friends at first before he proposed to marry me and one of his dreams has always want to be a solider so he enrolled some month after our wedding , we have a beautify time but we had no children.
The story my journey into Christianity started when my husband was transfer from osogbo to Ilorin, you know has a soldier he was been transferred from one state to another. But when he was transferred to Ilorin, He ask me to go with him? At first I disagreed, because all my life was at Osogbo my family lives there, everything about me was at Osogbo , but as a Muslim then, I had no choice than to go with him, because our religion opposes wife going against whatever their husband says.
So I had to follow him, on getting there (Ilorin) I was so bored I knew nobody, so I was only at home alone whenever my husband was on duty.
I was being to settle in when my husband was transfer again from Ilorin.
This transfer was just eight month after his previous one, this one came as a shock to both of us but he had no choice than to go and I couldn't leave Ilorin as at time, because have started my adult education, so he left Ilorin leaving me alone at Ilorin.
Guest what?
He transferred to borno to fight bokoharam.
Ah….
When he left, I was all alone very bored, but after sometimes, I started a relationship with a man called Ade. During the relationship between Ade and I, I knew it was wrong, infact I was wronged, but I turned deaf ears, after sometime the unexpected happened, I became pregnant, I told ade about the pregnancy. Ade told me to abort it.
You know, what I did was totally wrong '' SLEEPING WITH AOTHER MAN WAS WRONG'' But to abort was a terrible ideal.
I cried terribly for days for the mess I found myself in, how will I face my husband with another man child, it was on head up, I went back home that day all tired and drained.
I knew my husband was going to be home few weeks from that time, though we spoke on phone, but I couldn't bold myself to tell him what have done.
When it was two days to the time my husband will be back to Ilorin I wrote a long letter telling him about everything have done, but I couldn't face the shame of looking him in the eyes to tell him what have done.
I wrote a letter asking for his forgiveness, obviously I wasn't expecting him to forgive me, I drop the letter on the center table and I left for Lagos to stay with my friend of mine, I know he had read the letter because he continually called me, but I couldn't picked his calls, so he stop calling and he cried.
One morning , five days after my husband got back  to Ilorin I woke to received a text message on my phone Darling comeback home I still love you, I wasn't sure of what I read so I gave my friend to read it for me. It was the same, I didn't reply or call back, because I didn't believed what he wrote there, because my husband have not used the word I LOVE YOU. For a long time, I was baffled, couple with the fact that, that was the time I fact I should be hated most , he sent the message again, he told me to come home, because he has forgiven me I told my friend about it, she assure me everything will be alright and she will go with me to Ilorin. So I returned to Ilorin with my friend on getting home what I saw and felt was unexpected, it was as if my husband has been addicted by different beings.
I was still in shock as he told me to rest due to my condition I thought deeply about what could have happened to my husband. At night I woke up and went to my husband in the sitting room.
He was reading the bible, he ushered me to sit immediately he was me, I was still amazed.
He said… Ah..ah my dear Maraim why are you not yet asleep? Ah ah sit down.
Then I said Usman I want to say am very sorry for everything have put you through, I made a very terrible mistake, Am sorry please.
He said actually, I should be the one to apologize, because in the first place I shouldn't have been away from you. I placed you in a very tight situation. Am very sorry and as from now on have decided to create an abode for you to love you more than I have done in the past.
So am terribly sorry and as for the baby don't worry I will take care of the baby, then I said ''really'' he said yes, but Usman what happen?
You are very different from a man that went to borno, what change you? What happen?
That was then Usman told me about Jesus of the Christians, he told me how he meet Jesus and how he was deliver from death, he introduce Christ to me, in fact he told me. It was Jesus that told him to forgive me in his dream.
The love my husband has showed me since then can never be compare to the one he has ever showed me since we married.
He introduce Jesus to me and have a better life since then, he received me with the pregnancy, I gave birth to a baby girl, he named the baby IFEOLUWA.
God show me unconditional love and forgive me through my husband and since then. Have been encouraging people to know God.
Related Post viewed by other