See how nigeria reacted to the picture that a lady post on twitter

By

ademight

• 11 months ago •

157 •

21
Nowadays many Nigerian are addicted to their phones and they are also ready to share indecent post or pictures just to gain recognition on the internet.
A young and beautiful Nigerian lady on twitter identified as @its_ekaette took to her twitter account to share some pictures but Nigerians on twitter noticed that she used an inappropriate caption and in the picture she also dressed in a weird manner.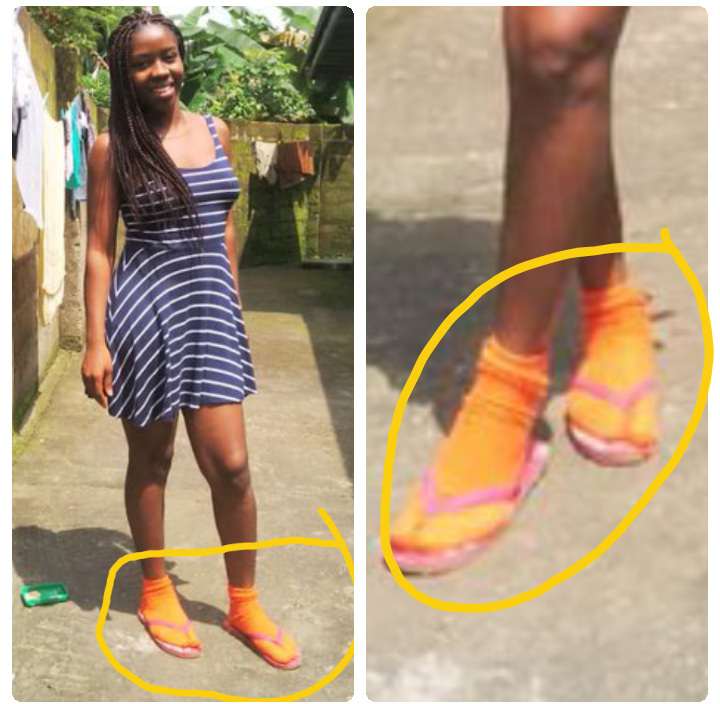 See the pictures the Nigerian lady shared: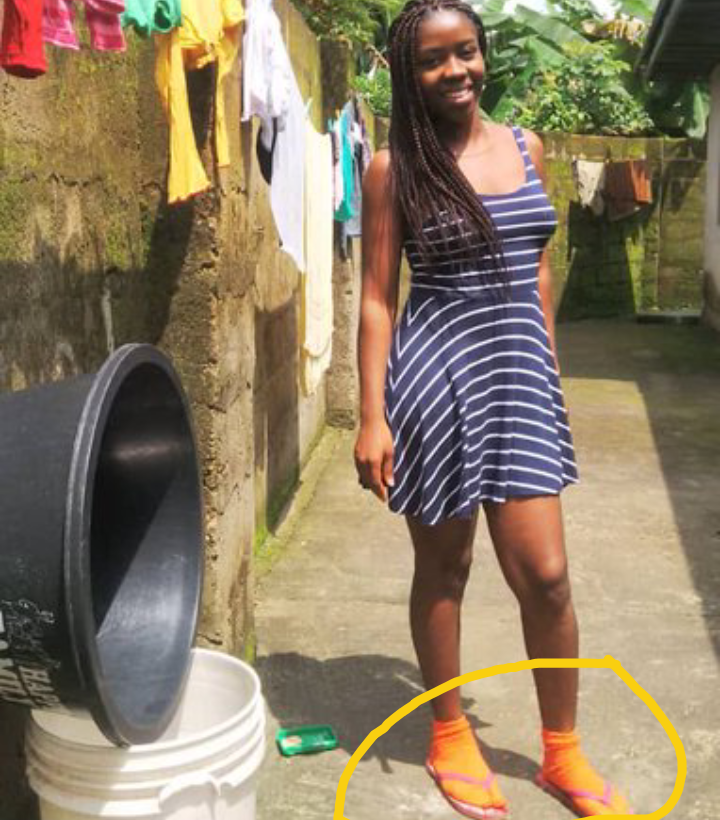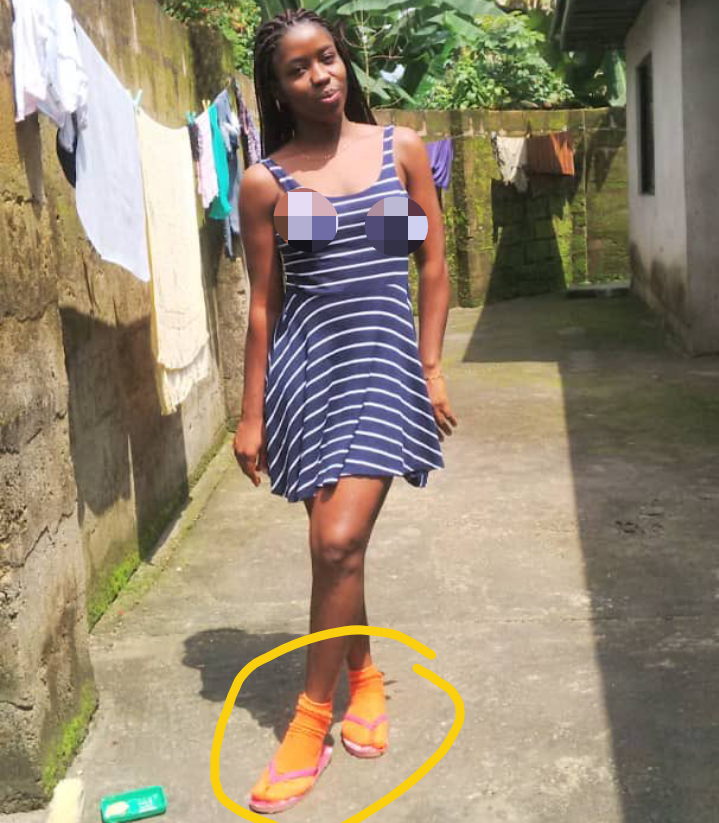 After the Nigerian lady shared the pictures on her twitter account, she added a funny caption to the post which says "? Can I be your Sugar Mama".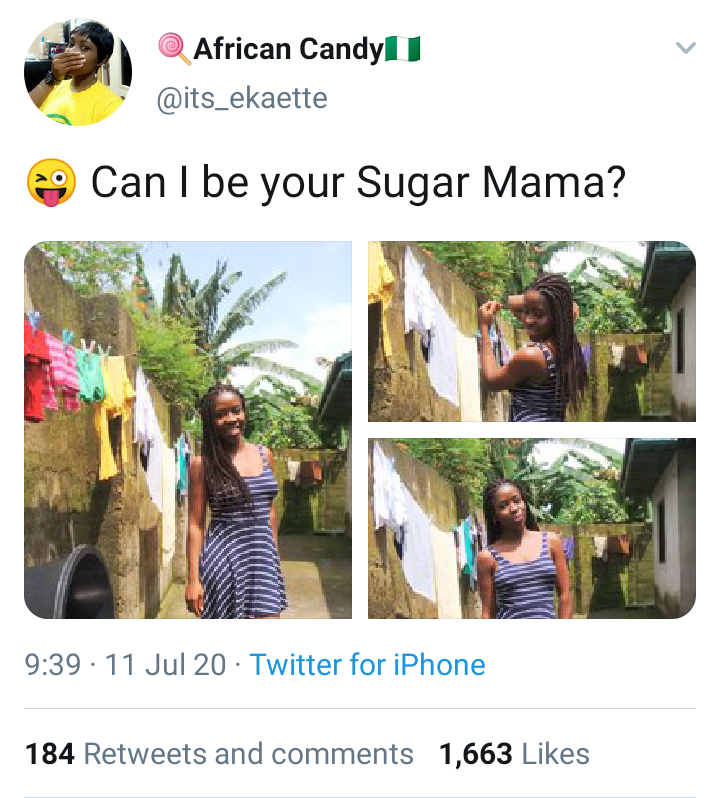 Some Nigerians on twitter criticized the Nigerian lady for dressing weirdly (wearing yellow socks with slippers) while others claimed she is too young to be a sugar mama.
Related Post viewed by other
21 Replies | Last update 11 months ago |
Last comment sunnylaw