Pastor adeboye in the news again, see what he said that got people reacting

By

ademight

• 11 months ago •

152 •

17
The General Overseer of the Redeemed Christian Church Of God, Pastor E A Adeboye is a man that is always in the news. The man who many of his " children " fondly call daddy G.O has been trending in the Social Media since Monday, July 12 till date.
This is not unconnected with his Twitter message to celebrate the birthday of his wife, Pastor Mrs Folu Adeboye. Pastor Adeboye who always speak glowingly of his wife at every opportunity had taken the occasion of her birthday to once again extol her virtue.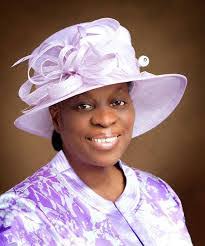 pastor Mrs Folu Adeboye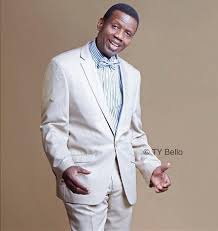 Pastor E A Adeboye
Baba wrote concerning his wife; "Today is my wife's birthday and there are lessons especially, so many young brides can learn from her". He went ahead to recognize the fact that she is a powerful woman that many people take instructions from. He ascertain that as powerful and busy as she is, she still cooks his food and personally serves his meal. This is contrary to what obtains in many young marriages today where wives leaves the care of their husbands to maids and house helps.
Pastor Adeboye went on to say that "my wife still trims my nails for me". He added that she does not delegate her "primary duties", and like the virtuous woman described in Proverbs 31: 1-30, he "safely rest on her"
However many have come out to attack the pastor based on this high encomium passed to his wife. Some see it as degrading womanhood and have vehemently expressed their opinions on their Twitter handles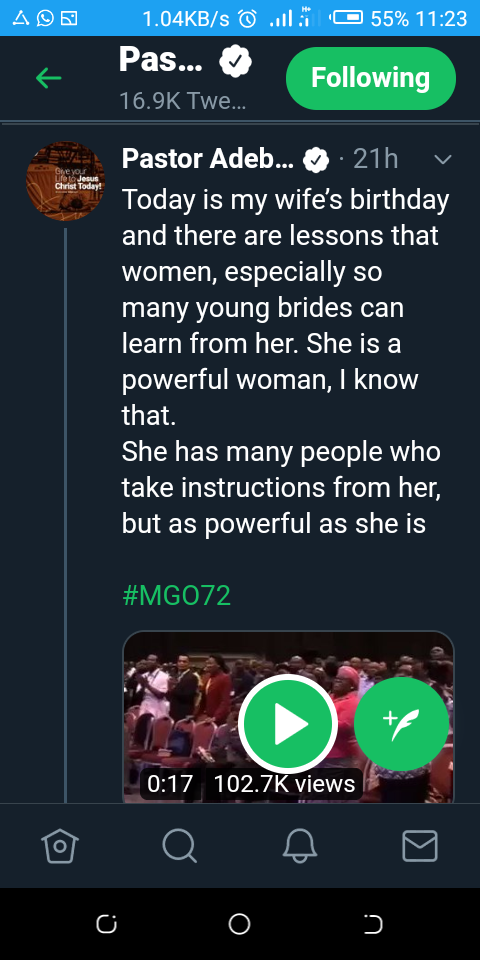 A Twitter user with the handle @mochievous wrote "Pastor Adeboye should have just said 'happy birthday to the flesh of my flesh' and keep it moving. Now we know he can't do basic things like feed himself and trim his nails"
Another writer, @iamahuoefa was outrightly insultive calling the revered clergy "agbaya" all in the name of feminism.
Related Post viewed by other
17 Replies | Last update 11 months ago |
Last comment cyprianemmanuel