Do You Know A Car Can Fly? Check Out The Four Most Unusual Cars In The World

By

maryalice

• 5 months ago •

134 •

8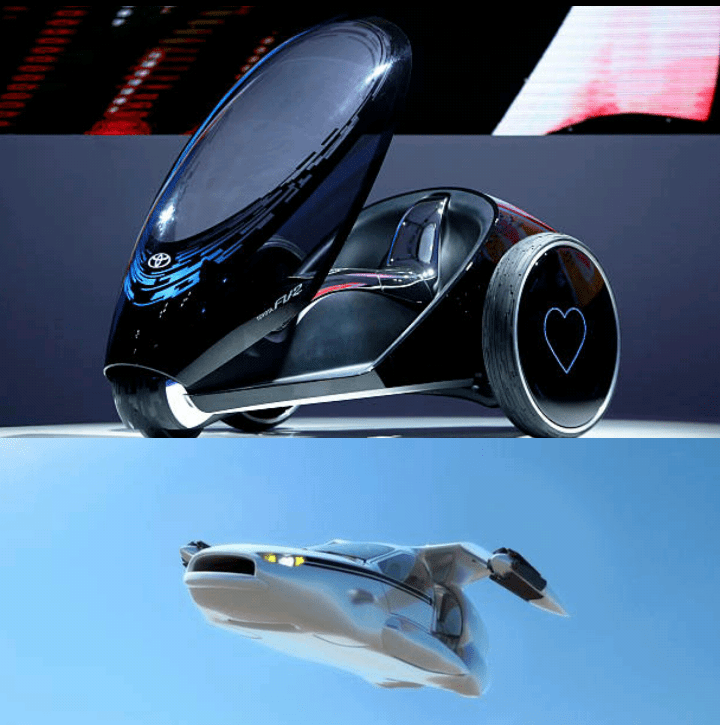 We all that cars come in various sizes and shapes but have you ever seen some rather unusual cars in the world. If you haven't this article is going to show you some of the wierd cars around the world you probably didn't know even existed.
1. Eight Wheeled Sedan Toyota: Normally when you imagine a car with eight wheels you imagine a long vehicle like a limousine, but what you never imagined was this Toyota car.
The eight wheeled sedan is a Toyota Vios Limo, but unlike any other vehicle you would have seen before. Most of these cars are being used as taxis around the world but you you wouldn't find many passagers willing to set foot into this vehicle.
Just like any other Toyota vehicle it has two wheels infront, but if you look at the back there are three wheels on each side which is set in the shape of a pyramid, two tyres are set on the ground while one is sitting on top of it.
2. Sea Lion: The sea lion is a project that had been set up through "Fantas Ventures by M-whit" the car has a pricetag of ($259,500) and it's been designed to travel both on land and water.
It travels at speeds of around 180 miles per hour on land and it currently has a 174 horsepower Mazda 13b rotary engine, but it will eventually have a 300 to 600 horsepower Rx-8 engine in the future.
3. Toyota FV2: This concept car is a small pond vehicle which you can drive while sitting down or standing, because it connects with the drivers on a physical and emotional level.
This car has one wheel in the front and two at the back, it also doesn't have a steering wheel as you can use your body weight to move the car forward or backward.
With the help of Image and voice recognition, the car can also collect data about the driver's mood, so as to suggest the driving routes that suit the driver.
4. The TF-X Flying Car: Imagine being able to get into your car, lift it off the ground and fly it to your work place or school. The Tf-x is a proposed vehicle that could be in production sooner than you think, it has four seats and the capability to take off and land without a runway.
It has a close range of about 500miles and can travel up-to 410 miles while hitting its speed of 100 miles per hour.
The flying car is also fitted with a 99 bhp rotary aircraft engine that powers both wheels for driving and flying.
Related Post viewed by other
8 Replies | Last update 10 months ago |
Last comment godwinmonday78